In order to inform drone operators of the new regulations and limitations in force regarding the operation of drones, the DAC has launched an awareness campaign in collaboration with the European Union Aviation Safety Agency (EASA):
This new regulation is divided into three categories. These categories were decided based on the level of risk posed by the drone itself and are intended to protect other aircraft in the air as well as people on the ground.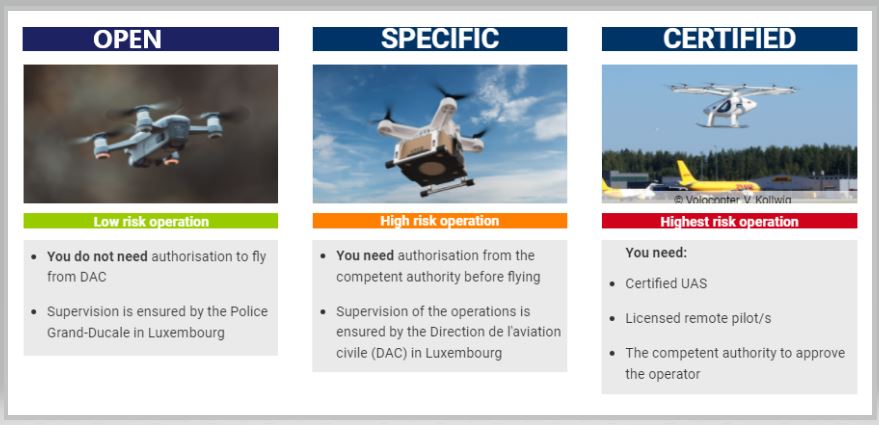 N.B. Based on market needs, priority has been given to the development of regulations for the "OPEN" and "SPECIFIC" category operations. The regulatory framework for operations in the "CERTIFIED" category is currently under development.
How do I know which category applies to my case ?
In order to be able to determine which sub-category applies, the decision trees below may help:
1. In which category can i fly my uas? generic, open (limited), specific?
Click on the image to enlarge
2. in which open category can i fly my UAS ? A1 – A2 – A3 ?
Click on the images to enlarge